FlexiSpy Pro X
4.0
Publisher Description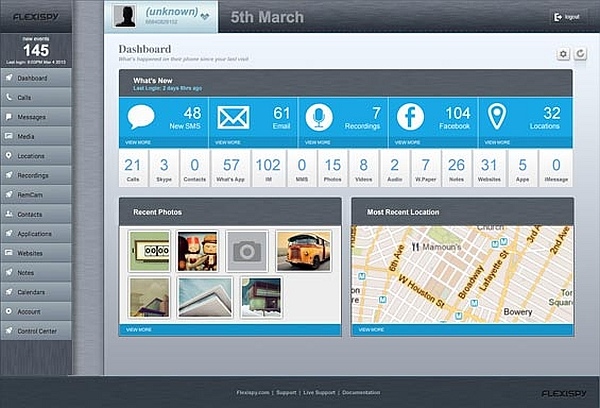 The FlexiSpy installation is software for tracking and spying on other mobile phones using multiple methods, logging every phone activity, tracking the phone and more.
Main features include:
- Listen remotely to any phone calls made on the target mobile phone
- Control the mobile phone through SMS
- Log any sent and received SMS and emails
- Log all the calling history
- Track the current phone location and the past location.
- Intercept any calls made from the phone
- GPS tracking in case the phone is on the move.
- Shield, Blacklist and Whitelist if you want your phone to be protected and undiscoverable at all times.
About FlexiSpy Pro X
FlexiSpy Pro X is a free trial software published in the Telephony list of programs, part of Communications.

This Telephony program is available in English. It was last updated on 20 January, 2023. FlexiSpy Pro X is compatible with the following operating systems: Android, Other, Windows.

The company that develops FlexiSpy Pro X is Flexispy. The latest version released by its developer is 4.0. This version was rated by 645 users of our site and has an average rating of 4.4.

The download we have available for FlexiSpy Pro X has a file size of . Just click the green Download button above to start the downloading process. The program is listed on our website since 2015-10-15 and was downloaded 417424 times. We have already checked if the download link is safe, however for your own protection we recommend that you scan the downloaded software with your antivirus. Your antivirus may detect the FlexiSpy Pro X as malware if the download link is broken.

How to install FlexiSpy Pro X on your Windows device:
Click on the Download button on our website. This will start the download from the website of the developer.
Once the FlexiSpy Pro X is downloaded click on it to start the setup process (assuming you are on a desktop computer).
When the installation is finished you should be able to see and run the program.